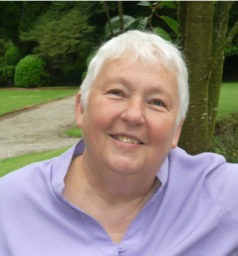 Fay Bailey is a well known Energy Healer, Reiki Master and Karuna and Holy Fire ll Karuna Master Teacher based in Kendal, Cumbria, UK. Fay has a host of other holistic therapies to help you become healthier, happier and more contented in life.
Workshops & Events 2019
Fay Bailey is proud to announce a new Holy Fire Karuna Reiki© Master Course running in July in Kendal, Cumbria.

**** SPECIAL EARLY BIRD OFFER: £475 ****
(Book before 22nd June). For news of this event, and to book on, see this link: to our workshops and events.
Law of Attraction
Course 1
Law of Abundance
10am - 5pm 16th/17th November
Begin to fully understand the Law of Attraction. It's never too late to start living in Abundance. Aligning Actions with Beliefs and Values. Accompanying workbook with this course.
Course 2
Tools for Manifestation
10am - 5pm 23rd/24th November
Elements and components of Tools of Manifestation. Practical Application of various methods of manifestation including; Crystal Grid, Dowsing & Vision Boards.
Course 3
Prosperity Keys
10am - 5pm 30th November/1st December
Opening yourself fully to receiving in every sense. Now you are Attracting and Manifesting all you desire.
You can do a one off workshop or all THREE.
Workshops £90 each or £240 for all three
Reserve your place with Fay Bailey Thoughts Matter Seminars i
Contact Fay for details
Law of Attraction
What is the Law of Attraction
If you allow your mind and thoughts to align themselves with the keynotes of courage, confidence, strength and success, you attract to yourself people and things that fit your mental tune.

You become what you have thought yourself into being.

You are at this moment, reading this, setting into motion thought currents which in time attract.

Get the best to be had in the thought world.

Be satisfied with nothing less.

Get into partnership with good minds-get into the right vibrations.
To learn more about the Law of Attraction please click here
Contact Fay for details
Distant Reiki Healing
What is Distant Reiki Healing?
Distant, Distance or Absent Reiki Healing is powerful Universal Life Force Energy sent to a person, animal or situation that is at a distance. It is possible to transmit this over any distance, even the other side of the world and is incredibly effective at the time of sending and thereafter.
Add a name to our Distant Healing List
If you would like Distant Reiki Healing sent to yourself or another. Tell us the full name and the location (town/city/ country in which they reside). You can do this via the contact Fay page - everything is treated in the strictest confidence. Reiki is received instantly by the person, animal or situation and is for their Highest Good. Please make a donation of any amount for the Distant Reiki Healing as an exchange for this service.
Donations
To make a donation for Distant Healing sent, you may donate via PayPal below.